The 10 best gifts for the holiday season! (make your life easier)
The Holidays are upon us once again – it's all about hot cocoa, getting cuddly in our warmest cozies and yes… the anxiety of our shopping for everyone's gifts. You can count on bath, beauty, body and other kinds of stocking stuffers to be hot products that will never fail you when gifting your friends and loved ones this year.
Soak In Self-Care
Want to give the gift of an at-home spa day? Gift your super special people with a chillaxed, calming bath. Here are some of our go-to products for the best bath that is yet to be enjoyed:

Aromaforce Bath Bomb Glow
Gift your friends and family with a nourishing and creamy glow with Aromaforce Bath Bomb Glow. The blood orange and peppermint essential oils blended with sea salt and plant-based milk will leave them soft one bath at a time.
300g $9.99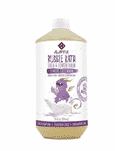 Alaffia Bubble Bath Lemon Lavender
Any of your giftees big on shea butter? They'll be all over the Alaffia Shea & Lemon Balm Bubble Bath. Made with ethically traded unrefined shea butter, shea leaf and lemon balm for a gentle and relaxing bath.
950ml $17.99
Health & Beauty
We all know that feeling of winter dryness and tight skin that's desperate for some serious TLC or the added stress that comes with shorter days. Here at Nature's Emporium, with our wide collection of gift ready beauty necessities, you'll be sure to find something special for everyone on your list.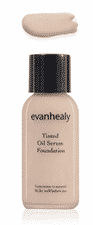 Evanhealy Tinted Oil Serum Foundation
Have a friend or family member who's late to the serum game? School them with the Evanhealy Tinted Oil Serum Foundation and they'll thank you over and over again! 1-2 pumps of this daily will be sure to pamper with nourishing argan, rosehip and jojoba for a light fresh coverage. Visit our website to find the perfect shade for your giftee. Feeling generous? Top off your gift with the Rose Geranium Hydrosoul –  it works best to lock in the most beautiful dewy finish!
30ml $28.99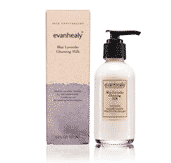 Evanhealy Blue Lavender Cleansing Milk
For your friends who are always on-the-go – the Evanhealy Lavender cleansing milk is perfect for a spa level daily cleanse. This ultra creamy formula is handmade with regenerating plant-oils, gotu kola and purifying white kaolin clay. Infused with only the best essential oils of lavender and blue chamomile for a clean, relaxed and refreshed start to the day!
120ml $34.99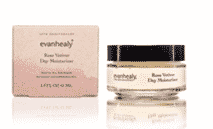 Evanhealy Day Moisturizer Rose Vetiver
The Evanhealy Day Moisturizer will be your giftee's best friend! Help your friends combat the dry and cold winter season with the power of argan oil and organic sea buckthorn oil. For days when an extra shot of hydration is needed, your giftee will be sure to reach for this and only this!
42ml $46.99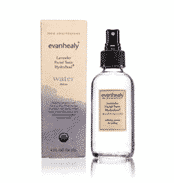 Evanhealy Lavender Facial Tonic
Do you have a friend who always rants about their skin flare ups? Evanhealy Lavender Facial Tonic will be their calm in a bottle. This formula is distilled and only contains fresh plant material for making it a perfect match for even the most sensitive skin.
120ml $28.99
Body
Build your own gift basket or find the best body indulging kits at Nature's Emporium. Skin becomes a real topic during the cold winter months which makes it such a useful gift! Whether it be rich oils or body butter, we got your friends and family covered from head to toe.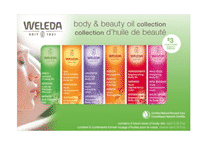 Weleda Body Oil Starter Kit
Get them started with these purse-sized samples of Weleda's lush body oils. The Weleda Body Oil Starter Kit comes with: Birch, Arnica, Lavender, Wild Rose, Pomegranate and Sea Buckthorn body oils. Your giftee will thank you for pampering and captivating their senses!
6-piece kit $18.49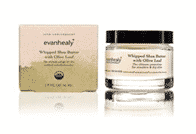 Evanhealy Whipped Shea Butter Olive
Olive you so much! Give your friends and family all your love with the gift of Evanhealy Whipped Olive Shea Butter. Spoil them with fresh plant infusions of olive leaf, sweet violet and calendula blossoms. This formula is made in house and continually whipped for 4-6 hours to make sure they feel the love!
55ml $36.99
Stocking Stuffers
Size isn't telling – yes, stocking stuffers are smaller than the beautifully wrapped gifts but they can still have the same surprise factor. Practical gifts go a long way and here at Nature's we have the best little sentiments to put by the chimney.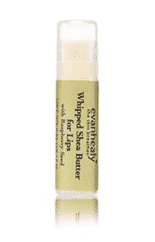 Evanhealy Whipped Shea Butter Lip Balm
Soft, moisturized lips will always be trending – so why not make it a stocking stuffer? Lips are such an intimate topic, that's why the Evanhealy Whipped Shea Butter Lip Balm is made with nothing but shea butter, beeswax and nourishing oils. Your recipients will definitely obsess over the raspberry seed oil, avocado and Moroccan oils!
7g $9.99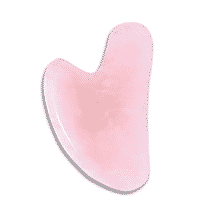 Happy Gua Sha Rose Quartz
Need a stocking stuffer or add on but want to make sure it's epic? The Happy Gua Sha Rose Quartz is worthy of this. Give them a taste of traditional Chinese medicine that they can use over and over again. The best thing is: they can incorporate this with any of their favourite moisturizers or serums!
$29.99
Gift Your Friends & Family This Year With ONE Trip to Nature's Emporium!
The holidays are here and as we all know, it's the time to get into that cozy spirit with those winter-time favorites like hot cocoa, cuddling up in your warmest sweater or snuggled under a blanket. And of course, this means having anxiety over your yearly holiday shopping list! We can't help you find what they want but luckily for you our online shop is stocked full of bath, beauty products and stocking stuffers that will never fail to please them when gifting this year. Head on over now for these products before they're gone!
More from #ThrivingWithNatures