June is Men's Health Month. June is about encouraging the men to take a proactive and preventative approach to their health and wellbeing.
Nature's Emporium believes that optimal wellness starts with eating well. When you eat well, you live, move, feel, and sleep better. According to the Canadian Men's Health Foundation, 70 percent of Canadian men's chronic health conditions are caused by lifestyle and diet – two things we can control.
Here are six simple tips to help keep men (and everyone, really) healthy and strong:
Tip 1: Get Moving!
Moving doesn't mean you have to spend three hours a day pumping iron at the gym like The Rock! Doing 30 to 60 minutes of daily exercise will vastly improve your overall fitness. Mix it up! Try lifting weights one day, then some cardio the next. Walking, cycling and swimming are all great exercises for your heart. Yoga and Pilates are also great options to build strength and flexibility, something men often ignore as they age. Working out not only helps to build muscle and tone but also helps strengthen heart health and improves your mood.
Tip 2: Prioritize Quality Sleep!
Adult men should be getting at least seven hours of sleep each night. Quality, restorative sleep is critical to our health. It allows your brain and body to function correctly throughout the day. One way to improve sleep is to shut down screens for at least an hour before bed. Try to get into a routine – going to bed and rising at the same time each day. The next episode of that show you are binging can wait until tomorrow! And, if you have trouble getting to sleep, try melatonin, a natural way to help reset your sleep-wake cycle. Check out our selection of sleep supplements here.
Tip 3: Eat Well, Live Better!
Healthy eating is vital to our overall health. Focus on making better choices. Men's healthy and balanced diet should include plenty of vegetables and fruit, whole grains, protein, and healthy fats. Try to plan so you aren't tempted by that vending machine candy bar or the late-night drive-thru. Focus on whole foods and avoid added sugars, salt, trans fat, and artificial ingredients. You'll feel amazing in no time. Always on the go with no time for healthy meal prep? Please take advantage of our grab-and-go options made from healthy, organic ingredients.
Tip 4: Hone-In Your Habits!
If you like having a beer with the boys, that's okay. But having many, multiple times a week can take a severe toll on your health. Whether you prefer beer, wine, or spirits, try keeping track of your alcohol consumption for a few weeks, then cut back a little at a time. Many tasty organics, low-calorie, and non-alcoholic beverages are healthier alternatives. As for other unhealthy habits, smoking and drug use are linked to many health conditions such as heart attacks, disease and cancer. Think hard about everything you put in your body. You will thank yourself later.
Tip 5: Vitamin D is the Key!
Unlike your old report cards, getting vitamin D is an A+ for your health! vitamin D plays a massive role in your nervous system, bone health, and immune function. It is essential as you age, as it helps your body absorb calcium, preventing weak muscles and bones. For men that exercise daily, vitamin D enables them to get the most out of their workout. You can get vitamin D by spending time in the sun, taking a supplement or incorporating it into your diet. Foods that are good sources of vitamin D include fatty fish such as salmon, sardines, and cod liver oil, as well as dairy products such as milk, yogurt, and cheese.
Tip 6: Get Your Ashwagandha!
Ashwagandha is an ancient medicinal herb that has recently grown in popularity thanks to its ability to reduce anxiety and stress. While it has been famous as a women's health supplement, many are unaware of the substantial health benefits ashwagandha provides men. Not only can it help cut your stress, but it can also increase testosterone levels and fertility. To incorporate ashwagandha in your daily routine, try taking it as a supplement or adding it to your morning coffee! Learn more about the different forms of ashwagandha is available here.
More from #ThrivingWithNatures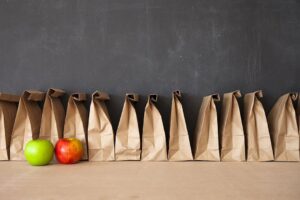 Welcome to Part II of our Back to School Hidden…
Read More