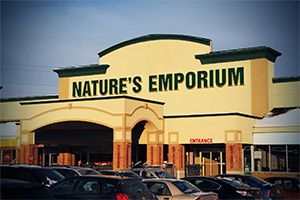 For 30 years, our Newmarket location has been our supportive home – and the birthplace of our dream: to nourish and support a natural, healthy lifestyle right here in our community!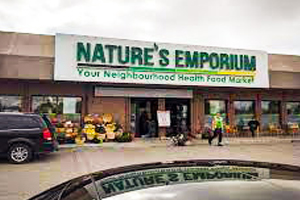 Nestled in Vaughan's 'Maple' community, our Vaughan location offers a welcoming destination to those journeying along the road to good health. Let's walk that road together!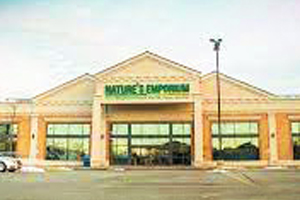 Located in the heart of Burlington, at the corner of Upper Middle Road and Itabashi Way, our Burlington location offers opportunities for Burlington Shoppers to Eat Well & Live Better!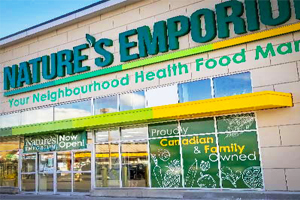 Situated at the corner of Weston Road and Langstaff in the heart of the Woodbridge Community, Vaughan customers enjoy a diverse selection, exceptional service and our continued commitment to the community!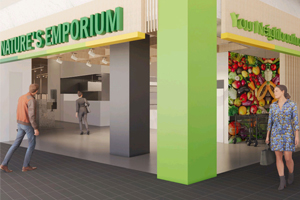 Opening Soon in Toronto (Southcore)!
Nature's Emporium's first-ever Toronto location at 1 York Street, right inside Menkes' landmark One York development, will bring a one-stop-shop for healthy living to downtown Toronto. Offering a vast range of trusted organic and natural products to help you achieve your health goals, so you can Eat Well and Live Better!
Hope to see you there!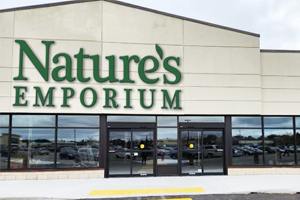 Opening Soon in Oakville!
Dorval Crossing Shopping Centre will be home to Nature's Emporium's second location in Halton Region. Our destination offers a welcoming atmosphere to those on the path to good health. We are eager to join you on your journey!
Sign Up & Save at Nature's Emporium!
Subscribe to Our Newsletter!
Get our weekly flyers in your inbox, plus exciting store news, monthly recipes & upcoming events.
Join a Holistic Nutritionist on a FREE Store Tour!
Our team of Registered Holistic Nutritionists On-Duty will help you make the most of your visit to Nature's. Your free 1-on-1 store tour includes helpful nutrition tips, dietary advice for those dealing with food sensitivities, plus the inside scoop on must-try products!