A Taste of Good Health - Made with Love by Our Team!
We believe that fresh, vibrant natural and organic foods are the foundation of good health. That's why we create original healthy recipes in-house every month - all made with love by our team. 
Explore Our Latest Recipes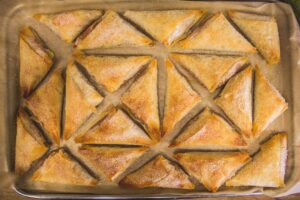 A delicious finish to a Thanksgiving dinner for anyone who loves fall flavours but wants an alternative to classic pumpkin desserts.
Read More
Join a Holistic Nutritionist on a FREE Store Tour!
Our team of Registered Holistic Nutritionists On-Duty will help you make the most of your visit to Nature's. Your free 1-on-1 store tour includes helpful nutrition tips, dietary advice for those dealing with food sensitivities, plus the inside scoop on must-try products!