Register for NExt Level Webinar Series: Managing Mental Health
Join a discussion with Brent Bishop, Bryce Wylde, Kevin Frankish, Peter Neal and our host Miranda Malisani about tips and strategies on how to manage mental health during challenging times.
NExt Level Health Webinar Series: Managing Mental Health
At Nature's Emporium, education is one of our core pillars. We are dedicated to sharing useful information about health and wellness so that our communities thrive and create the healthiest lifestyles possible.
Keeping in line with our dedication to providing ongoing education to our customers and team members, we have launched the Nature's Emporium NExt Level Webinar Series. Each online event will explore a timely and important health and wellness topic and is focused on bringing you information that you can apply right away from experts you can trust.
We are kicking things off with an in-depth and candid discussion about mental health. The pandemic has placed us in a challenging time, and many of us are feeling increased stress and anxiety.
As a society, stigmas associated with mental health are prevalent and common. Men face the added stigma that seeking help for mental health is a sign of weakness, that 'real men' don't ask for help, and that talking about anxiety and depression won't help. Our panel comprises some remarkable men who all have personal journeys to share that will inspire you. We hope that this panel will not only bring you some useful information on how to manage your own mental health but inspire the men in our community to get themselves the support they need.
Brent is a national on-air fitness expert, celebrity trainer, published author, influencer and fitness expert on Cityline.  He is also the founder of Think Fitness Studios, performance-inspired, personalized fitness centers in Toronto.  With over 25 years of experience in the fitness industry, Bishop dedicates himself to inspiring an active lifestyle through fitness, adventure and media.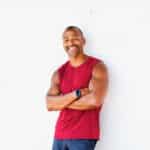 Bryce Wylde BSc (Hons), DHMHS, is a leading functional-medicine expert and clinician at P3 Health in Toronto, co-founder of Youtrients, founder mymmunity, author of four best-selling books, previous host of CTV's Wylde On Health, and regular guest health expert / medical advisor on "The Doctor Oz" show.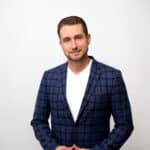 Peter is one of the founders of Neal Brothers Foods and oversees Neal Brothers' Brand Development, Marketing and Sales. When away from his desk, he relentlessly pursues the world looking for 'what's next' in the food industry to delight Canadians. During the webinar, Peter will discuss his very personal mental health journey and how it has inspired him to support mental health initiatives in his community.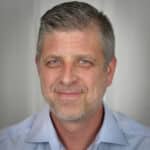 What started as a high school project at a community channel in North Bay, Ontario, turned into a lifelong passion for Kevin Frankish. After spending more than 4 decades on television in several markets, Kevin became one of Canada's most-watched local TV personalities. A diagnosis of Severe Depressive Disorder and Generalized Anxiety Disorder in 2006 didn't slow him down. In fact, he has leveraged his depression to become a very active mental health advocate and speaker.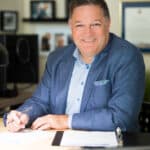 Miranda Malisani is a registered holistic nutritionist, TV personality and mom of two. Her down-to-earth attitude, authentic passion and ability to simplify health information have made her a renowned professional in the field. She is currently the Spokesperson, and Director of Health & Wellness for Nature's Emporium & was recently chosen as one of the Top 100 Canadian Health Influencers in 2019.